Wow, here it is almost time for the 2021 Duryea hillclimb, and I haven't even posted about Pagoda or Giants Despair yet, never mind Polish Mountain. I have no real excuse, other than it's racing season and I'm busy! Fortunately, I made some notes right after Pagoda, so here it goes.
The 2021 Pagoda Hillclimb was held June 26-27, and we couldn't have asked for much better weather.
Well, OK, maybe we could have asked for better weather, as it was hot and humid with occasional rain showers. However, it never rained hard enough to wet the course, and the breeze kept things tolerable — more or less. In any case, it was much better than the cold wet conditions at Spring Jefferson, which was still recent memory, so I'll definitely take it!
Enough about the weather. We had 93 timed entries.
Bryan Fritzler once again took FTD with a 75.677 in his 73 Tui BH3 that he runs in Special 1 (S1).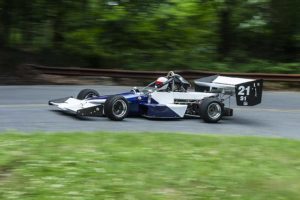 Photo credit Wayne Domkowski (contact via Facebook)

Photo credit Mac McPherson (contact via Facebook)
Mark Aubele came in second overall in his 2003 Ford Mustang with a 78.309 that he runs in SPO. He is really running some impressive times with his "door slammer"!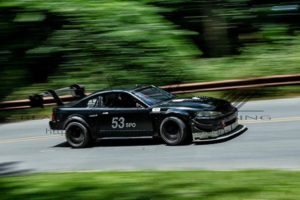 Mark also ran a second car in SM – Michelle's 2012 BMR 135i – and came in 10th in that car with an 83.279.
Gary Smith came in third with a 78.382 in his 2019 Suzuki Crosskart that he runs in Special 1 (S1)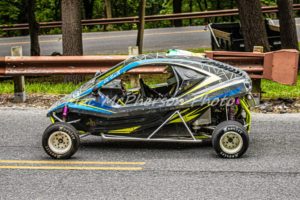 Photo credit Mac McPherson (contact via Facebook)
Steve Lewis deserves special mention. He was the other "door slammer" in the top ten (he came in 8th) after only taking 2 runs the entire weekend. His fast time was an 83.164. He ran timing and scoring all weekend, and I'm very happy that he can compete (and drive well) on top of all his other responsibilities!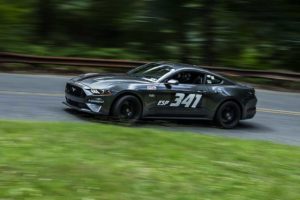 Photo credit Wayne Domkowski (contact via Facebook)
Michele Aubele was the fastest female driver in her SMR (Street Modified Rear Wheel Drive) 2012 BMW 135i (her car is legal for both SM and the new PHA supplemental class, SMR). She came in 15th overall with an 84.260, and set a new SMR class record, beating out Eric Johnson in his 1979 Ford Mustang by .147 seconds. Talk about a close race! Good job Michele!
I unfortunately can't find a picture of Michele's car, but will update this post when I find one!
As far as my car goes, I finally got my GT3 Scirocco back with a completely rebuilt transmission, and it was amazing to be able shift whenever I wanted to. The car is also running well for the first time in years! I switched to a Haltech EFI system and no longer am dealing with the hesitation issues that have plagued it for the past few years. This combination – a well running car with power and a transmission that works – means I was approaching turn 6 at speeds I've never been able to before, and I kept hitting the brakes much harder than needed every time no matter how hard I yelled at myself to stay on it. I need to figure out how to drive car again, but this is the best problem to have — I'm no mechanic, but I can work on me.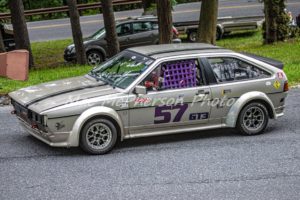 Photo credit Mac McPherson (contact via Facebook)
I'm sure that most of you know that we had a serious incident Sat morning. Vince had to be extricated from his car after a bad crash and was taken to Reading Hospital with serious injuries. I'm happy to report that while he still has a long road to recovery, he is back home and is improving every day.