Spring Jefferson 2021 is in the books! It's great to be finally back at what appears to be the start of a normal season. But it was cold and raining on Friday and the forecast was bleak. We still had a great turn out.
Conditions didn't improve by Saturday morning, and the track was very wet. Many of us went out anyway.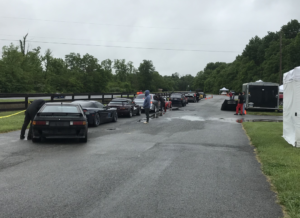 The rain lightened up, and by Sat afternoon, the track was mostly dry. By Sunday, the track was completely dry. It was still cold — in the 50's (F) — but dry. And quite a few track records were set!
I ran my FSP Scirocco as the GT3 Scirocco is still not quite ready. And I ran in the All Scirocco Pod again — here we are meeting up before getting in line.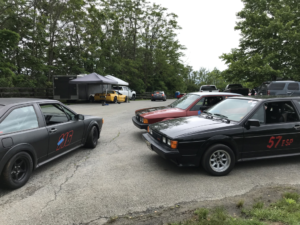 And yes, it definitely dried out enough for the open wheel cars to come out and play on Sunday.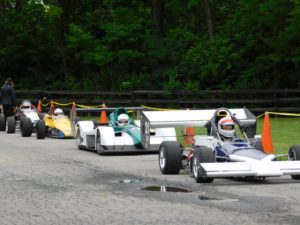 Bryan Fritzler took FTD with a 73.46, with Bob Gardner (current track record holder) in 2nd place. Given the conditions, there was some pretty impressive driving out there!
Our next event is Spring Weatherly , June 12-13 2021. Hope to see you there!